Our DuraGrip™ floor liner solution offers maximum protection against dents and scratches. It also provides spill containment and is easy to keep clean.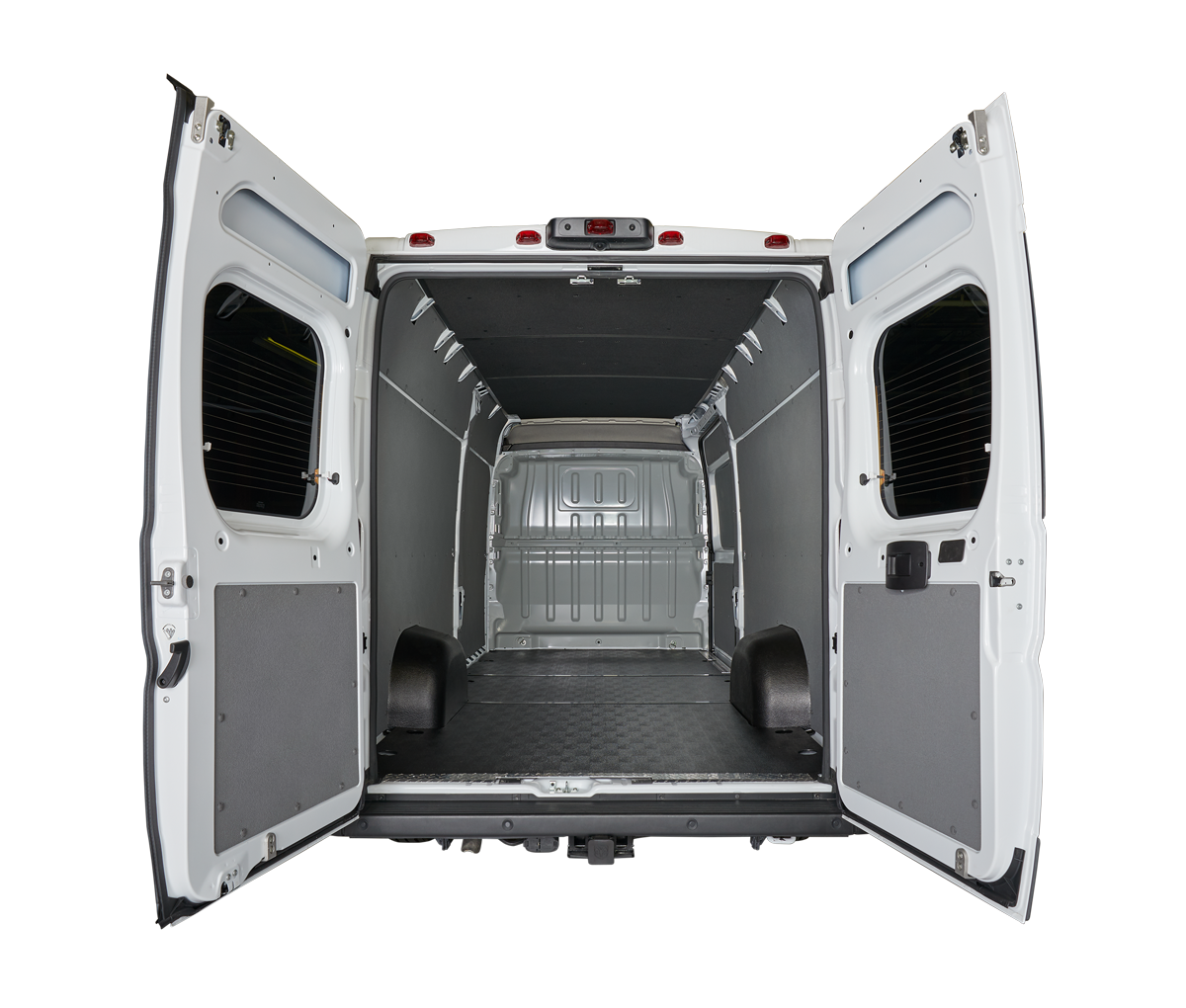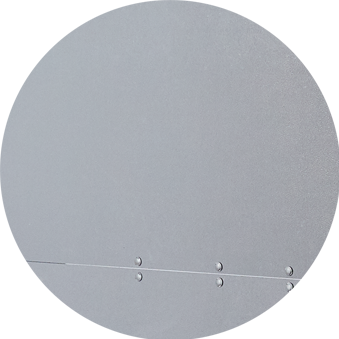 VanGuard Features
CEILING LINER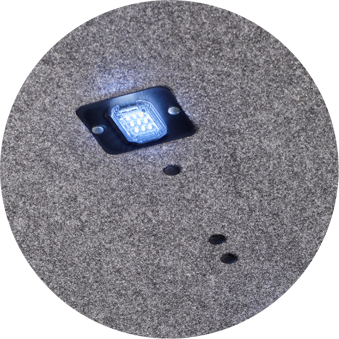 FLOOR LINER
Light-gray wall liner appearance helps combat darkness. Van interior will be warmer in the winter and cooler in the summer allowing for improved conditions, productivity, and noise reduction. It is a recyclable product.
WALL LINER

Our wheel house covers are constructed of durable high density polyethylene for maximum protection. The VanGuard wheel house cover is uniquely designed to offer sound dampening and impact resistance.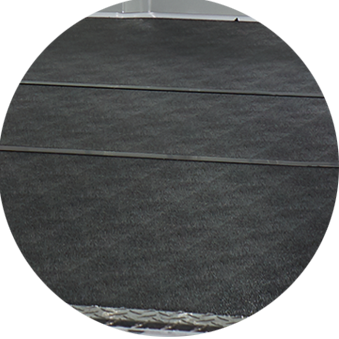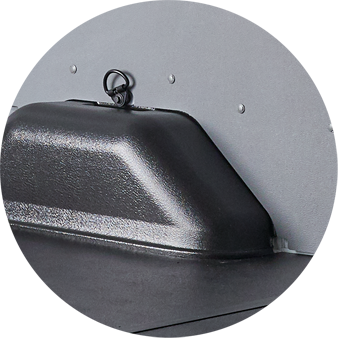 WHEEL HOUSE COVER
With the ease of custom fit installation, VanGuard ceiling liner also offers easy integration of current lighting. This solution offers climate control, sound dampening and clean, finished appearance.
Look to VanGuard Wall Liners for the dent, scratch and gouge resistance that answers todays transit workforce demands. Our product is light weight and offers easy cleaning. Installation is simple thanks to our design flexibility that easily accommodates a variety of vehicles.

Perfect Fit. Specifically Made For Your Van.
Aluminum Diamond Door Threshold Kit
DuraGrip™ Van Floor Liner

 

Van Ceiling Liner System
Van Door Panel Liners
Wall Liner System
Wheel House Protection Cover
COMMERCIAL GRADE PROTECTION
Getting maximum protection from dents, scratches, gouges and chemical resistant spills has never been better. Perfect for today's workforce demands.
VanGuard Wall Liners are precision molded to fit all van and transit wall panels resulting in a quiet, stress-free ride. Our specialists are disciplined to an exacting process that keeps these wall panels from rattling and squeaking now and going forward.
You'll find that modifications are not needed to adjust to each van type. It gets better – removable wall panel fasteners allow for running wiring or future customizing. No matter the future configurations, these panels won't be destroyed making them totally re-useable and more economical.
The floor is designed with anti-slip attributes. VanGuard floor panels can be easily removed for effortless power wash cleaning and re-assembling. The VanGuard complete protection system improves the overall interior functionality of the vehicle. 
Order VanGuard Wall Liners with an insulation factor of 4.2. These wall liners are also antimicrobial to protect against mold and are also fiber free, providing higher indoor air quality. Operators will be warmer in the winter and cooler in the summer, adding to improved conditions and productivity.
Through collaborative engineering we are able to offer cutting-edge thermoforming and finishing solutions, right here in the USA.
Penda is committed to sound environmental practices in all our operations. DuraLiner bedliners are 100% recyclable. 
Our easy to install system also offers 3-year warranty.